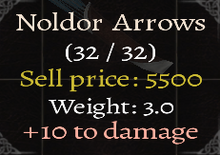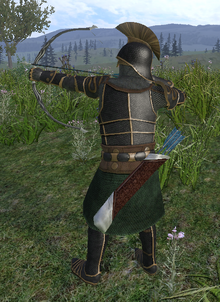 The only arrows Noldors use. The best damage-wise (and most expensive) quiver of arrows adding 10 points of damage to every shot, whilst having a decent amount of ammo to shoot.
This item can only be purchased in Quigfen's store or in Calanon's shop in Elacrai. It can be dropped as well by troops that use them, and these are:
1Heroes don't drop any loot.
Ad blocker interference detected!
Wikia is a free-to-use site that makes money from advertising. We have a modified experience for viewers using ad blockers

Wikia is not accessible if you've made further modifications. Remove the custom ad blocker rule(s) and the page will load as expected.